en:support:rechnerstandorte:lrcs:med
Table of Contents
LRC Med
The Learning Resources Center (LRC) at the department library of the University Medical School is a location equipped with PC working station and additional technology for researching, editing and printing media and documents. For these purposes, the following features are available:
modern Windows work stations

high speed internet access

access to Göttingen's university online catalogue (GUK) as well as the data bases of the Göttingen State and University Library (SUB)

extensive software packages (Microsoft Office, Adobe Creative Suite, SPSS etc.)

one A4 flat bed scanner

multifunctional printers/copying machines

notebook work stations with Wi-Fi access

single-person study cabins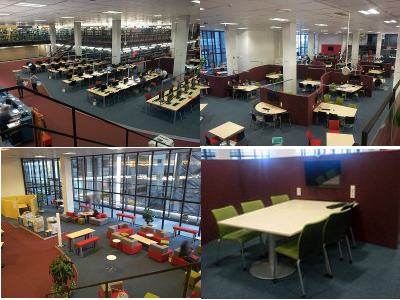 FAQ
Here are some frequently asked questions:
Who can use the LRC Med?
All students of Göttingen University and owners of a GWDG account may use the computer based work stations. As a matter of course, using the computers at the LRC (except for printing) is free.
How can I log in to the computers?
For logging in to the computers you need an account. Students at Göttingen University receive both their account and student ID at the beginning of their studies. Owners of a GWDG account are also able to log in to the computers. Private SUB users may log in with their copy and print account (Domain UG-Student). With all of these accounts it also is possible to use the Wi-Fi (eduroam) at the University Medical School.
Where can I get help/ advice?
studIT is the IT service provider for students at Göttingen University. You can find StudIT advisors at the help desk.
How can I print?
Software available
All computers at the LRC Med are Windows computers. On all PCs Microsoft Office is installed by default.
Further programmes (not on all computers available):
Adobe Creative Suite, contains Photoshop, InDesign, Illustrator

Scan Software (Optibook)

SPSS

Statistica

SAS

R

Citavi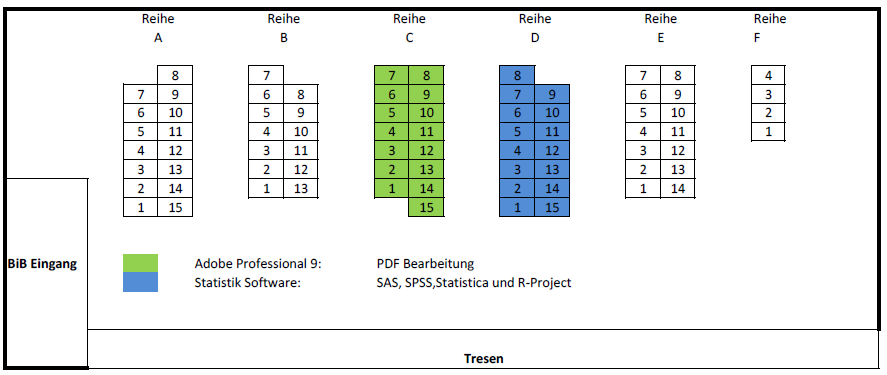 lrc med university medical school department library
en/support/rechnerstandorte/lrcs/med.txt · Last modified: 18.01.2023 11:45 by 127.0.0.1
---