en:support:blogs:00_ueber_uni_blogs
Table of Contents
Blogs at Göttingen University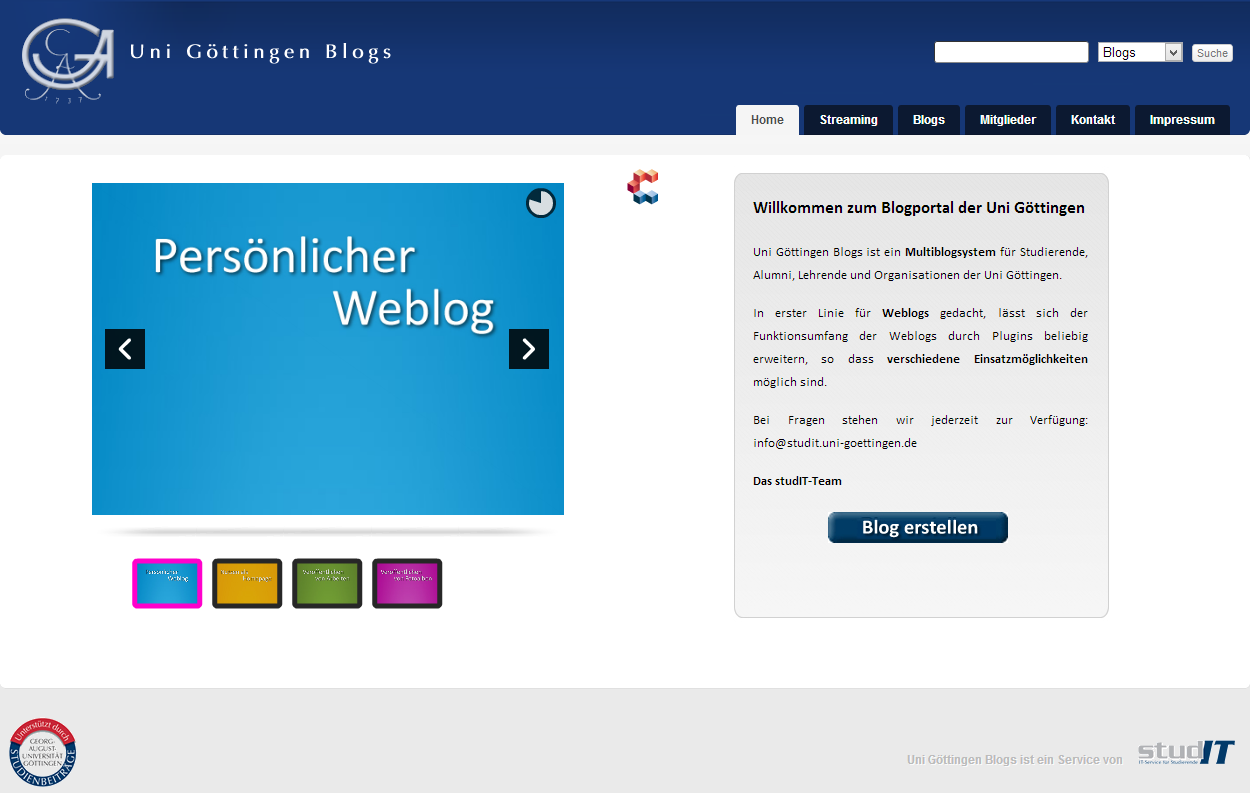 Blogs at Göttingen University is a multi-blog system for students, alumnis, lectors and organisations at Göttingen University.
http://blog.stud.uni-goettingen.de/
The range of functions is not only restricted to create web logs, for what this platform has been created for in the first place. It can also be extended as desired by using plugins which leads to different fields of application.


All help topics about blogs for students
Contact
en/support/blogs/00_ueber_uni_blogs.txt · Last modified: 18.01.2023 11:45 by 127.0.0.1
---