en:support:drucken:drucken_ios
Printing with iOS - iPhone and iPad
With an iPad or iOhone you can print natively on our follow-me devices. Here's how:
Click on this Link: http://print.student.uni-goettingen.de:9191/ios/install and install the Papercut-"App". (after download go to system settings–>General–<Profiles–>install the profile). Afterwards you should see this icon somewhere on your home screen: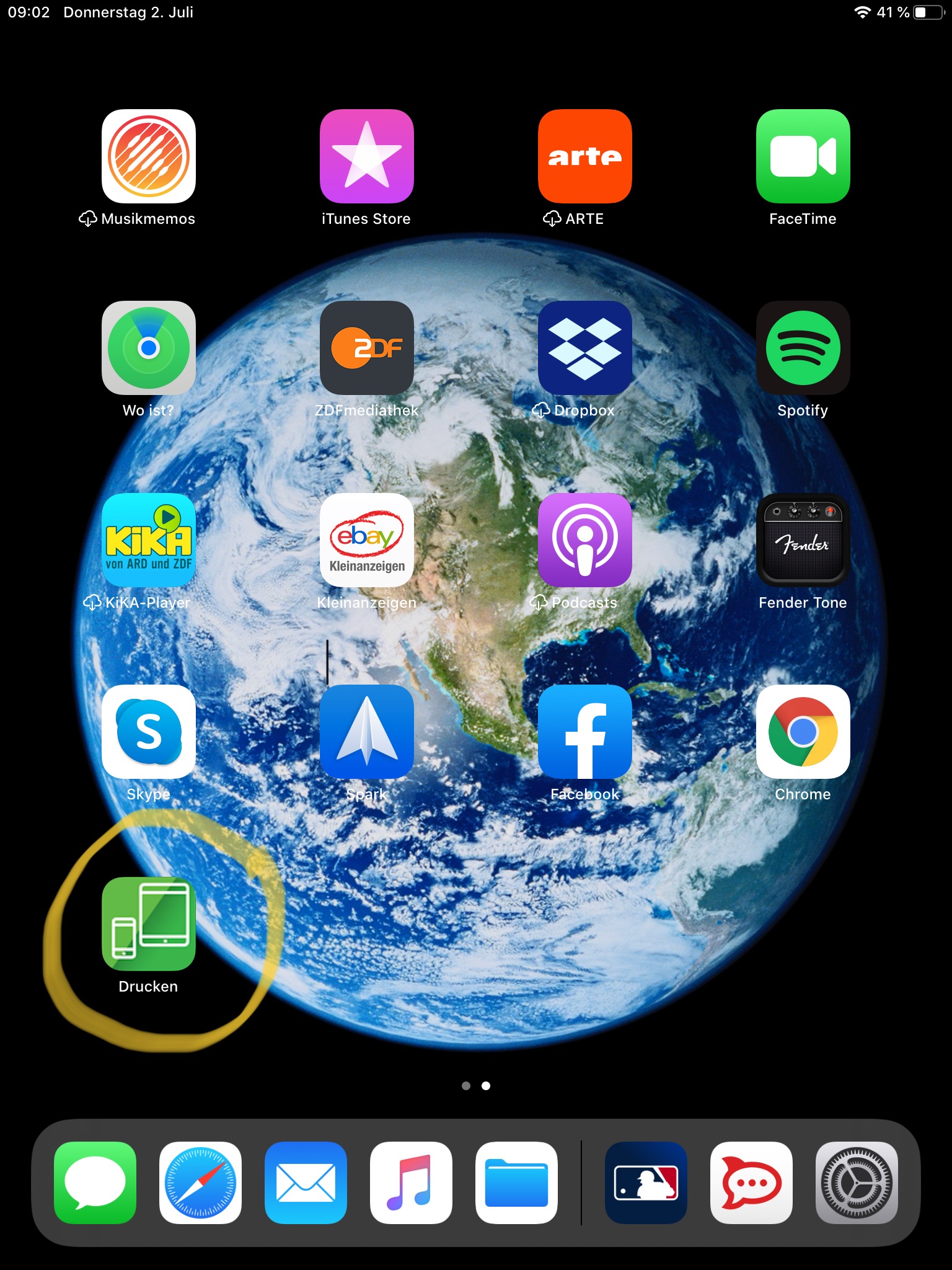 Open the app, enter username and password and save the credentials.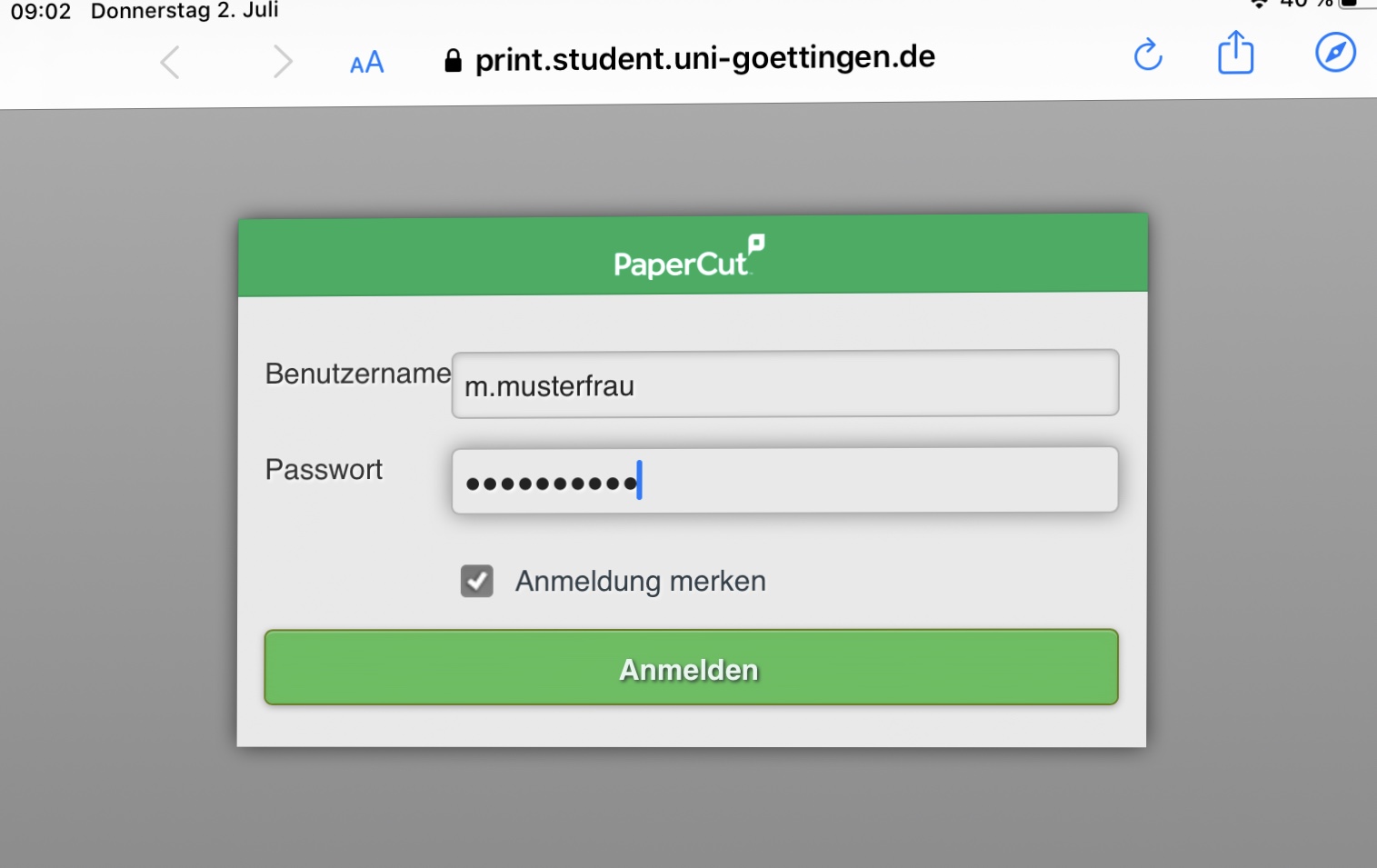 Click this link and install the profile which creates the shared printers on your device.: http://134.76.59.201:9163/client-setup/ios.html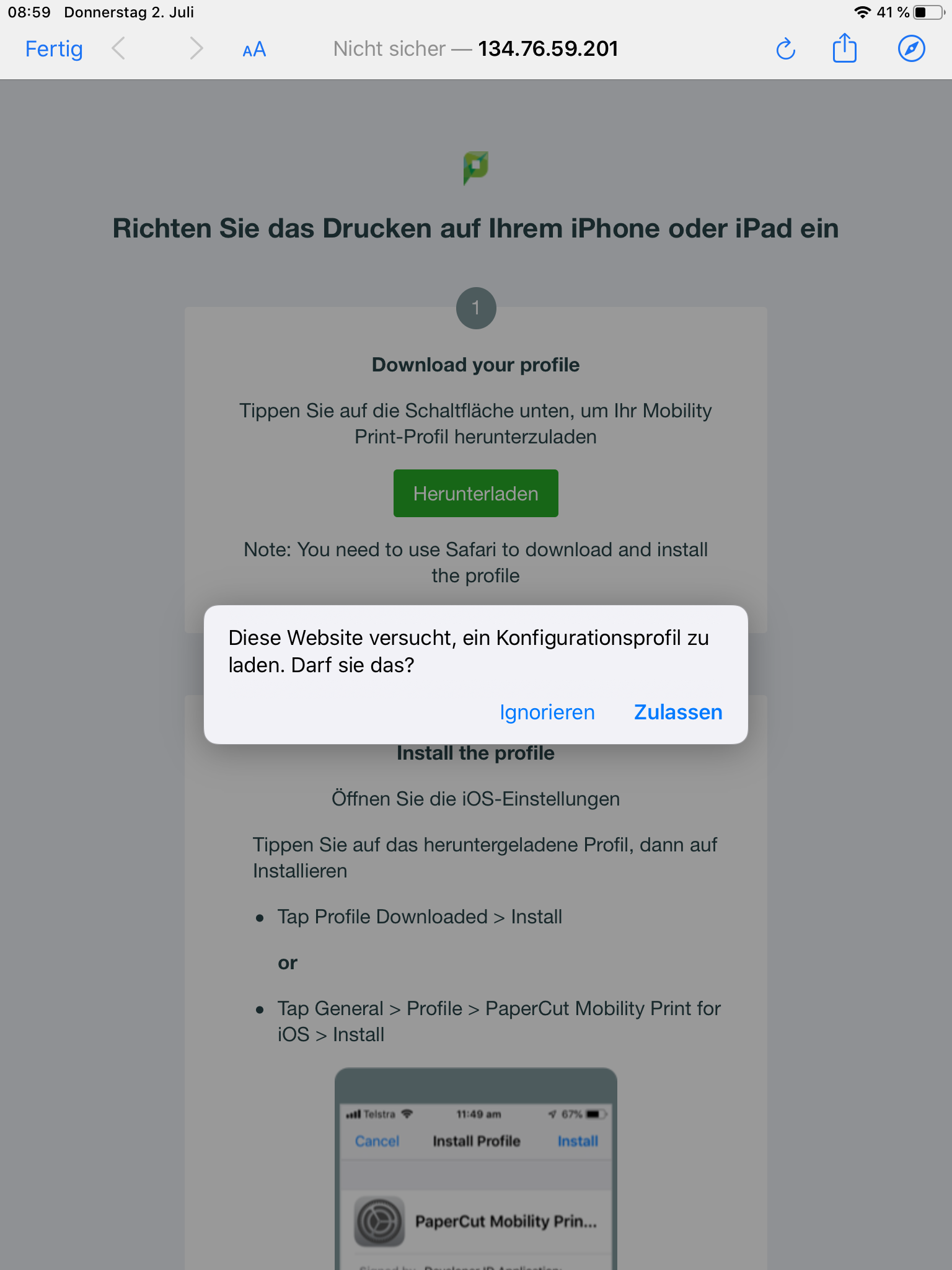 The profile should look like this: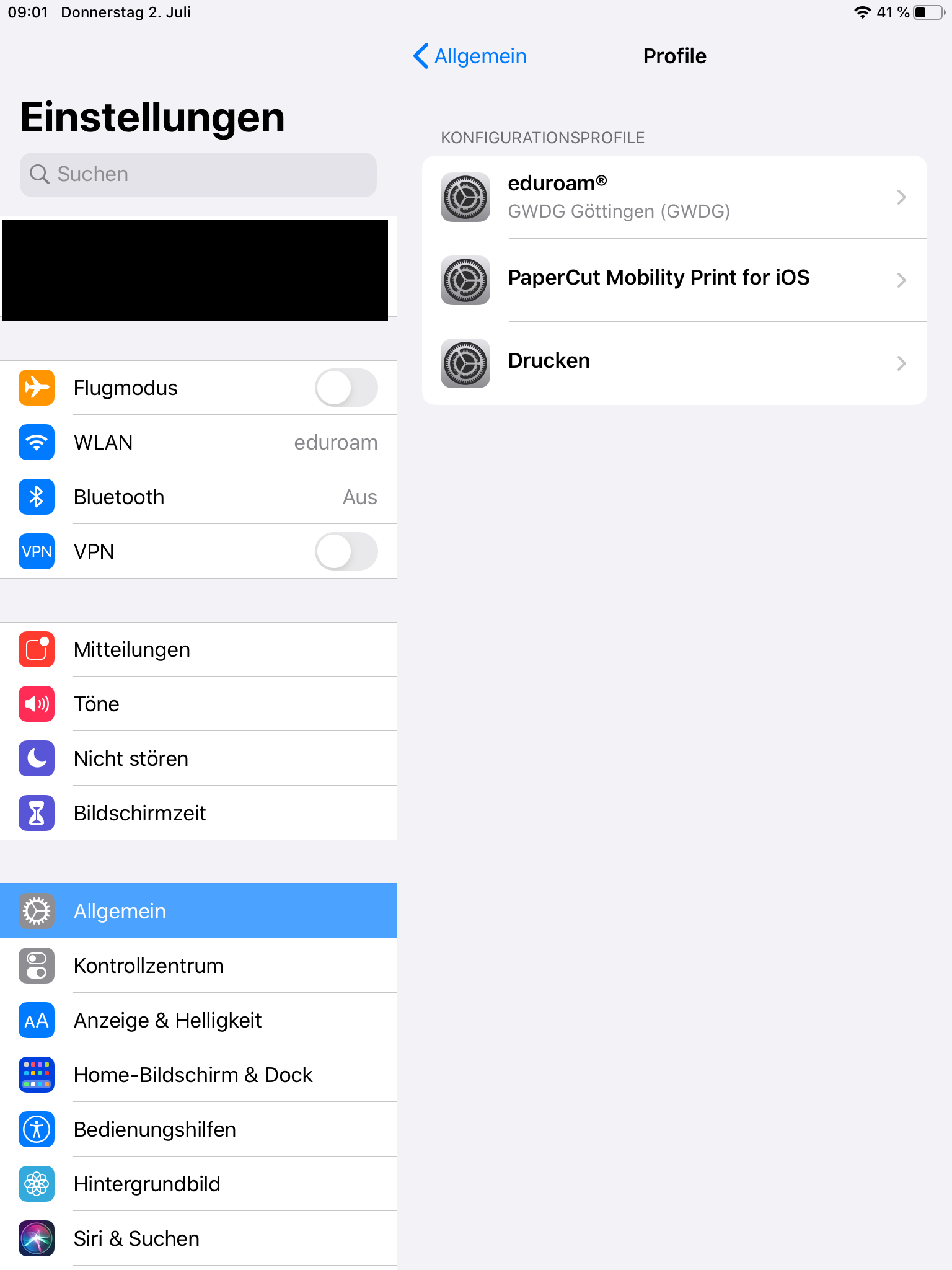 Open the document (e.g. PDF) and print via the share button.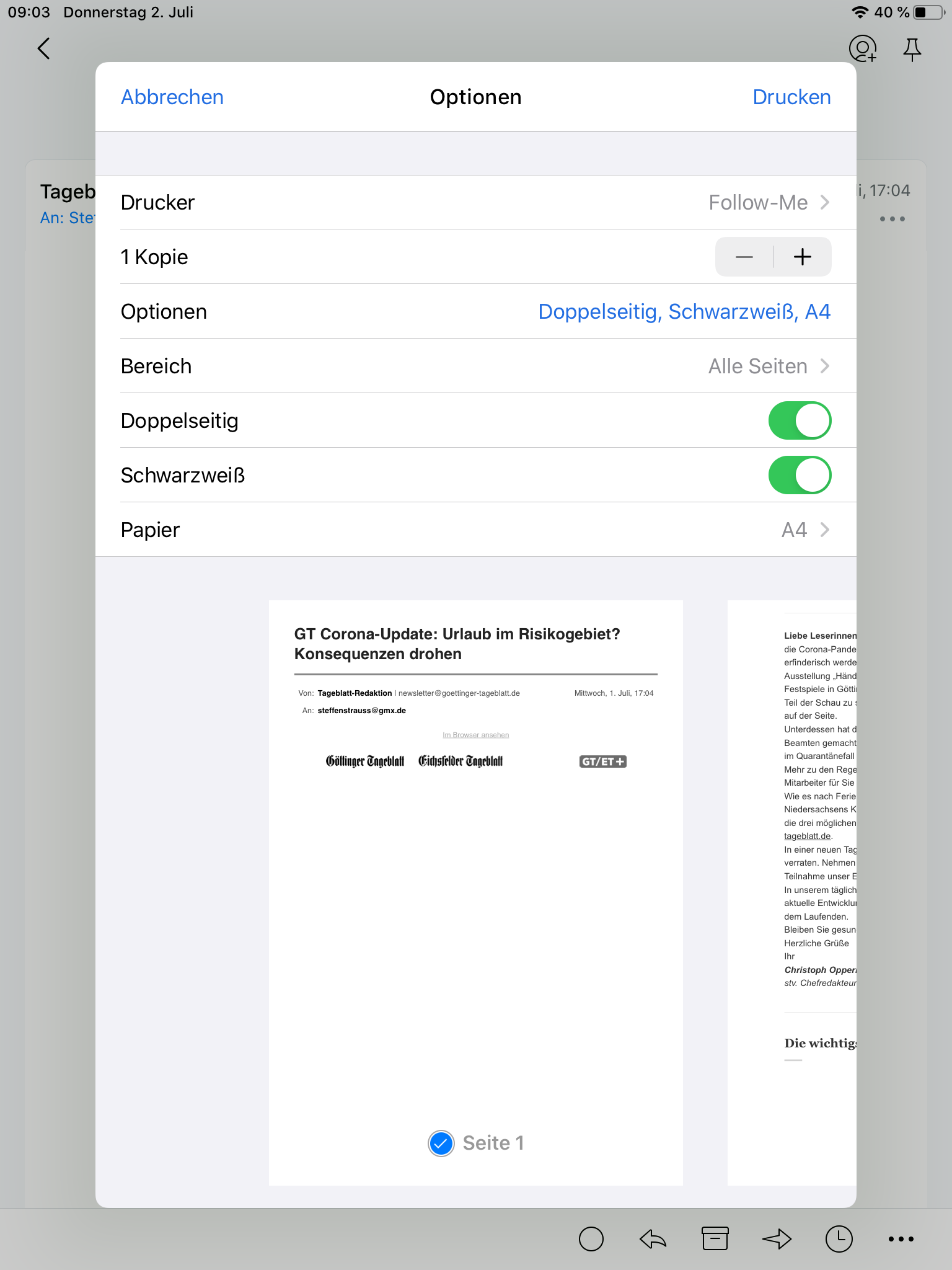 Type your credentials once again. (Only has to be done the first time!)
After sending the print job the job has to be released in the papercut app (confirm the cost), otherwise it will not end up in the Follow-Me Queue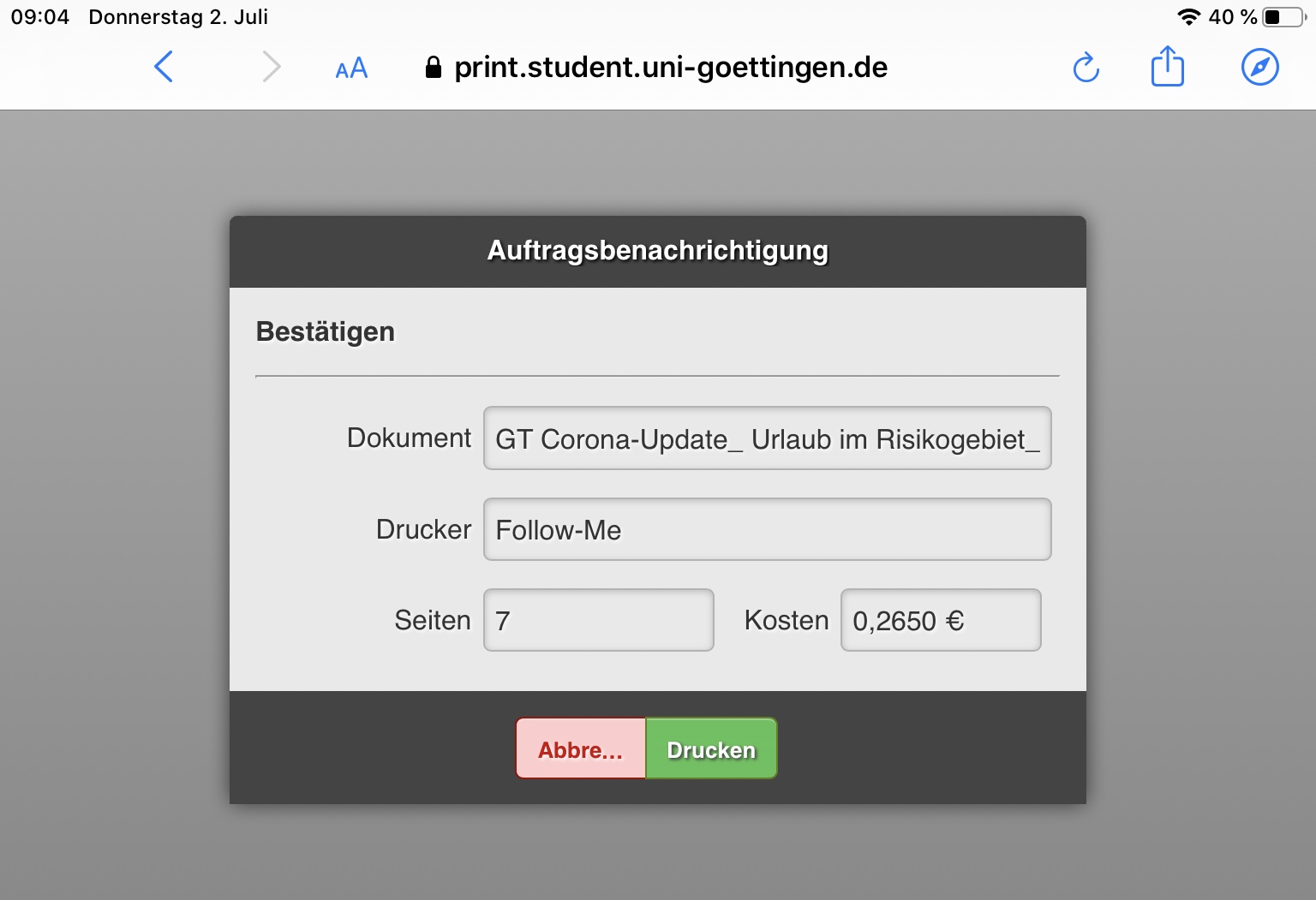 The release will be confirmed.
Now you can go to one of the copiers to release the printjobs.
en/support/drucken/drucken_ios.txt · Last modified: 18.01.2023 11:45 by 127.0.0.1
---