en:support:account:cloudspeicher
Table of Contents
cloud storage
In cooperation with the GWDG (the univeristy's computing centre) we offer you - on top of your home directory - 10GB of cloud storage via ownCloud. Sign in using your student email-address and the corresponding password. There are also clients for Windows, macOS and Linux that can be used to syncronize folders to your hardrive.
The 10GB cloud storage are free of charge, your data is accessible worldwide and stored on GWDG servers in Göttingen.
Limitation: it is not possible to use the desktop client on studIT computers. A full ownCloud would cause problems with your home directory.
Setting up the desktop client
The following manual is written and tested on macOS 10.14.6. The setup on Windows and Linux is comparable.
I. Preparation
Download and install the ownCloud client that matches your operating system. Before setting up the ownCloud account in your desktop client, it has to be initialized. Log in with your student email-address and the correspondig password.

II. Setup
Launch the application from the Launchpad or the Applications folder, fill in https://owncloud.gwdg.de as Server Address and click Next >.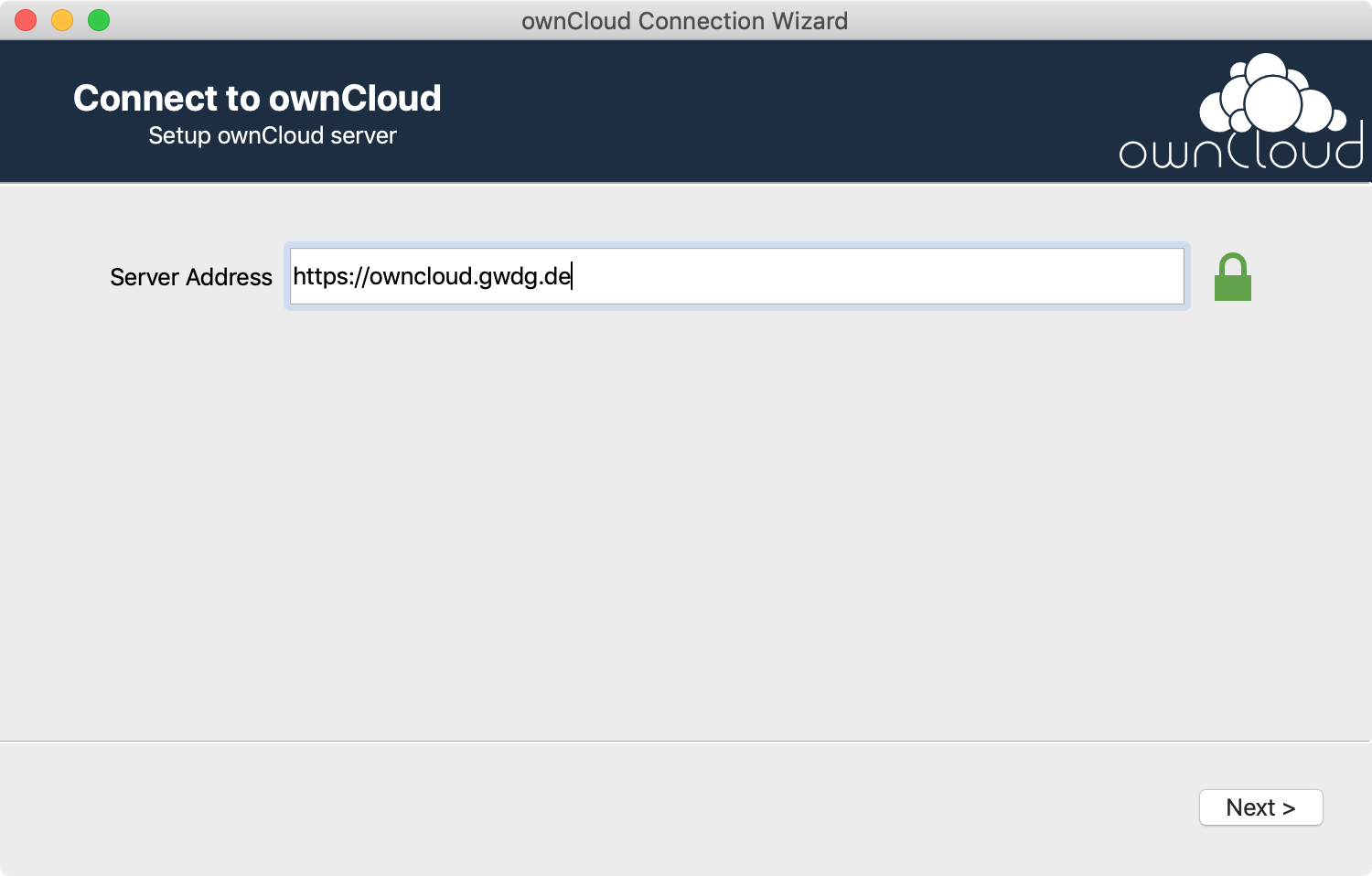 A browser windows opens and asks you to sign in. Sign in using your student email-address and the corresponding password.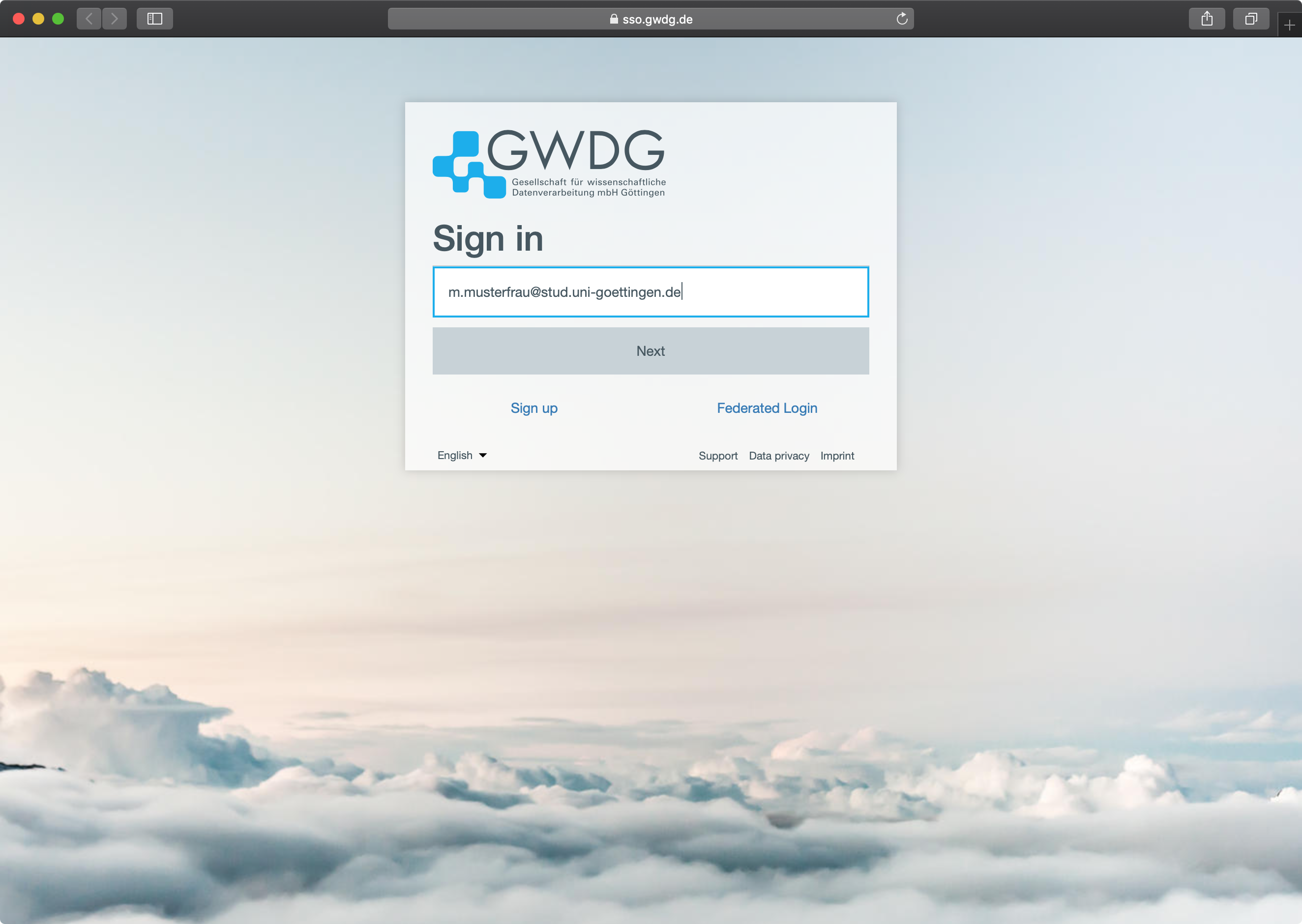 Click on Authorize in order to establish the connection between the ownCloud-service and -client.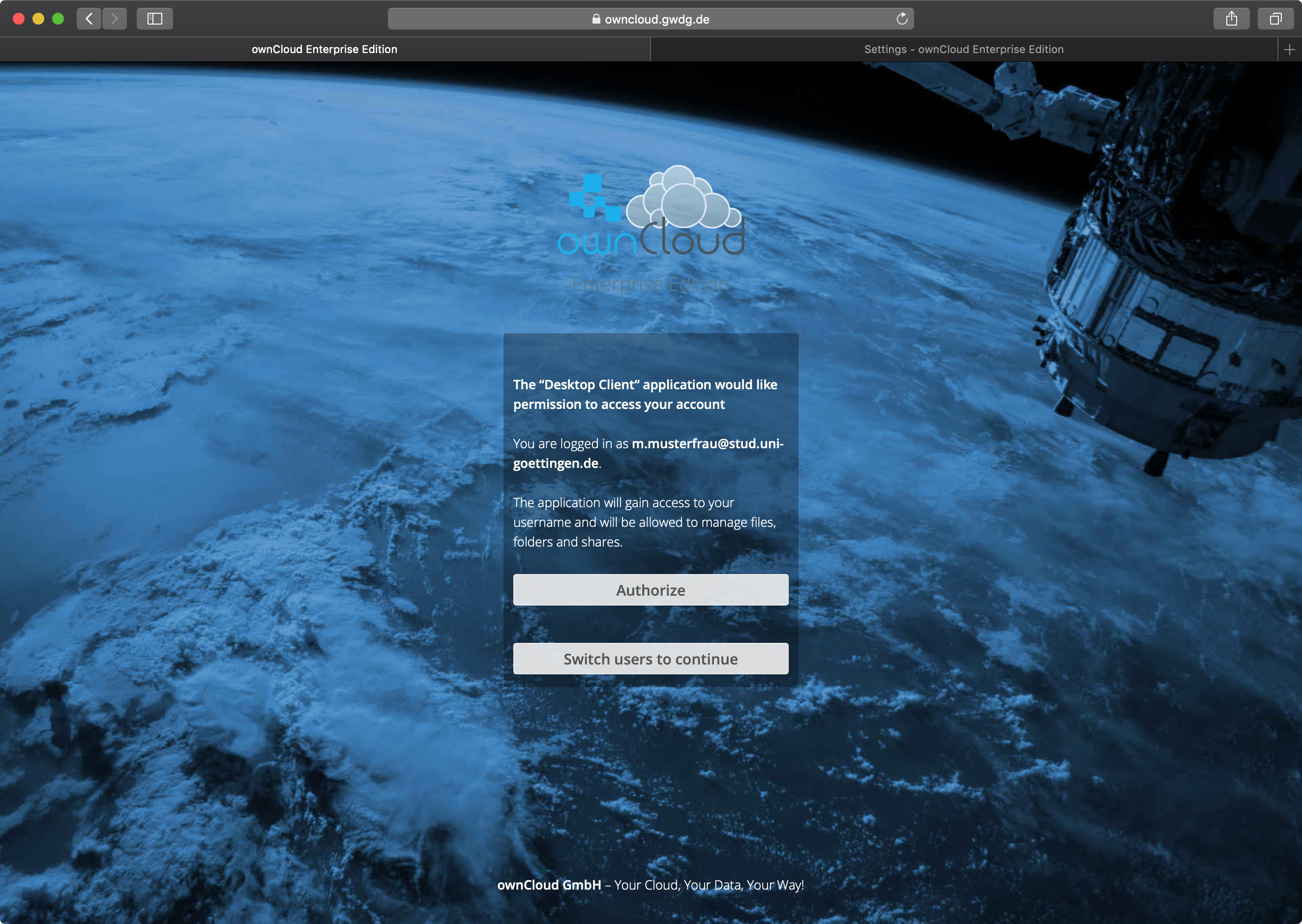 Finally, you can select elements that you want to sync as well as the directory on your harddrive where the data will be stored.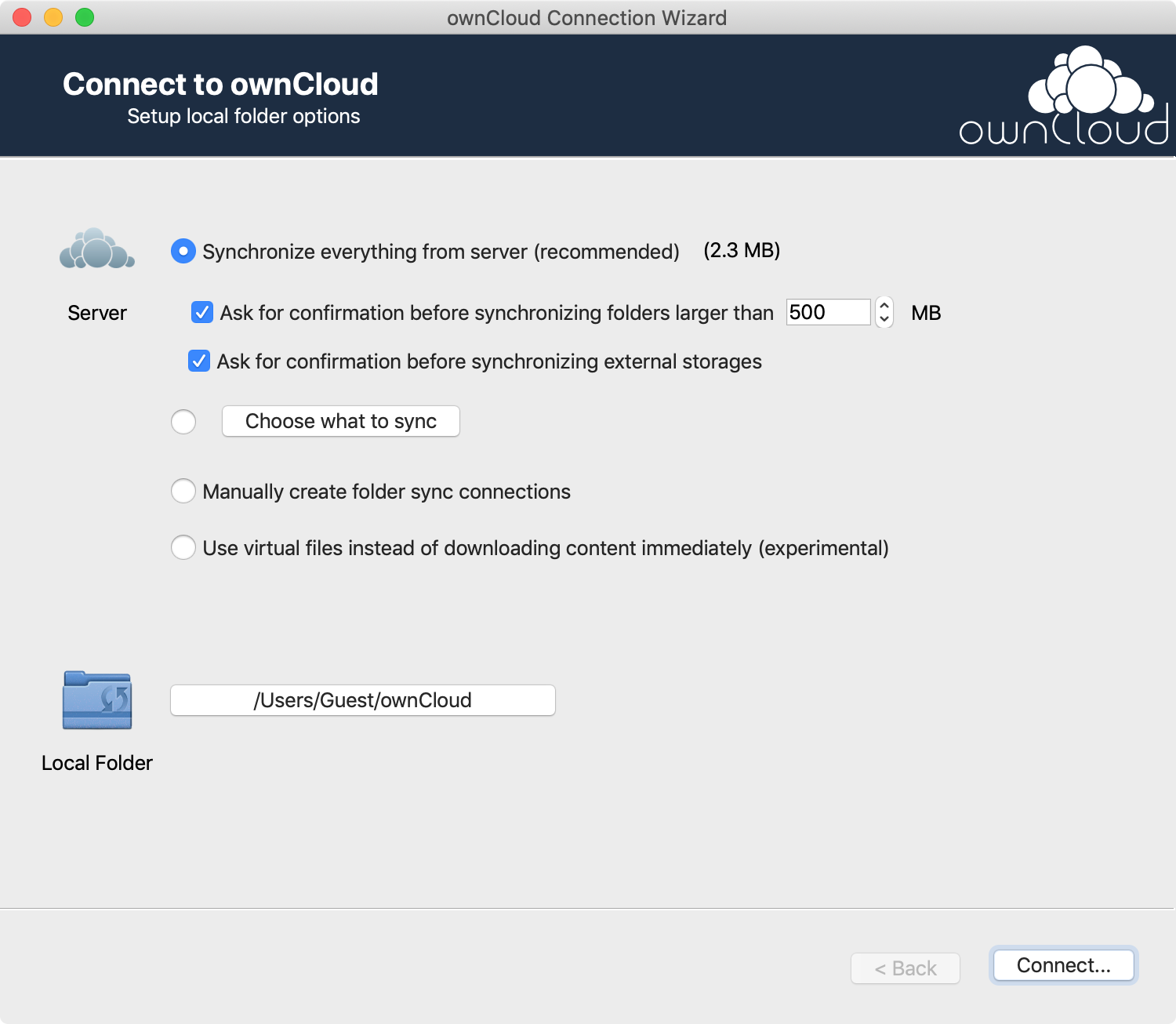 Using the standard settings, the ownCloud folder appears in the favourites list of the Finder.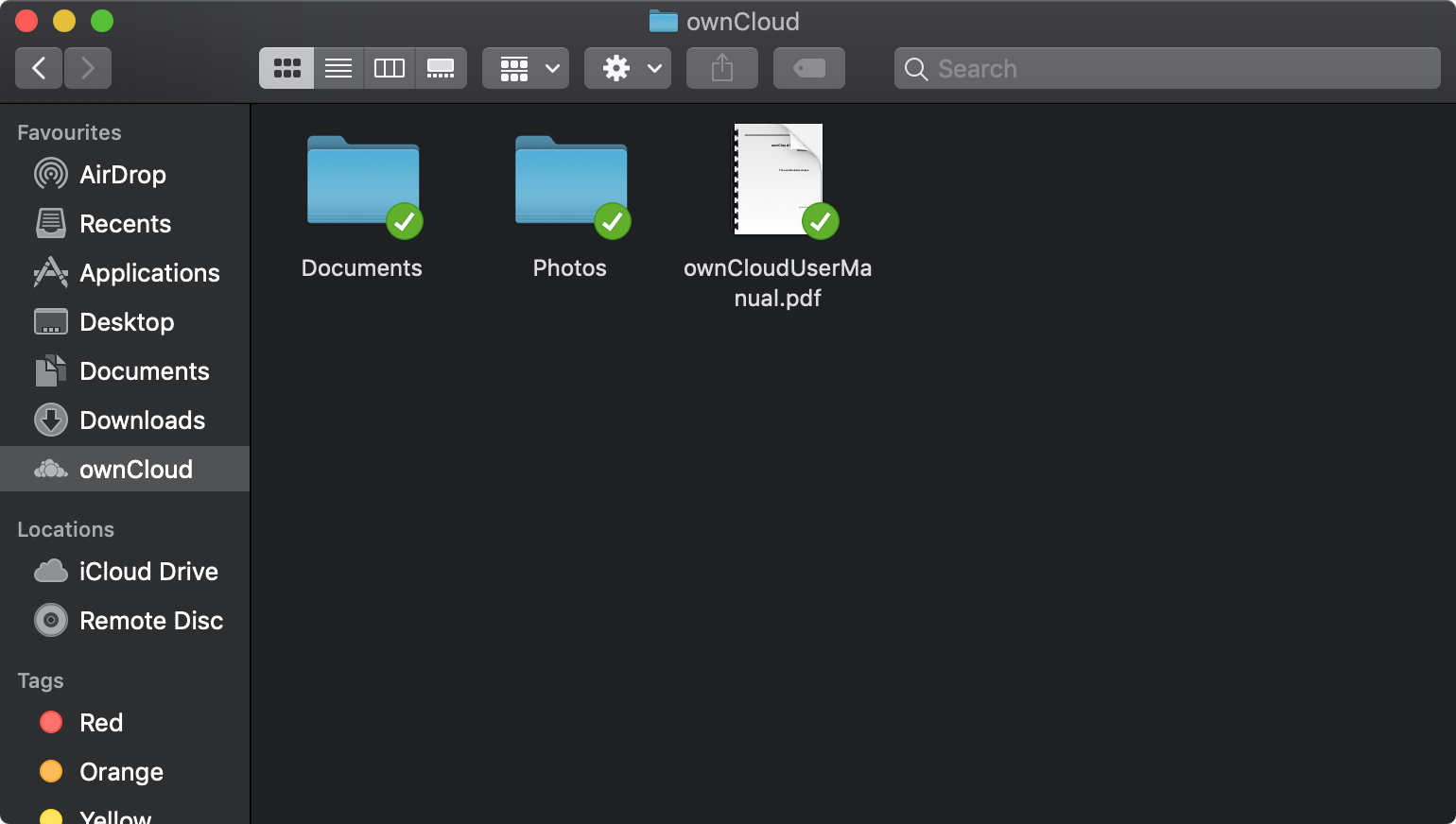 en/support/account/cloudspeicher.txt · Last modified: 18.01.2023 11:45 by 127.0.0.1
---