en:support:wlan:vpn_android
Cisco AnyConnect with Android
Open the Google Play Store install AnyConnect App. Install the app and start it. The first time you start the app, the license agreement will open. Accept it. (Previewed screenshot are in German.)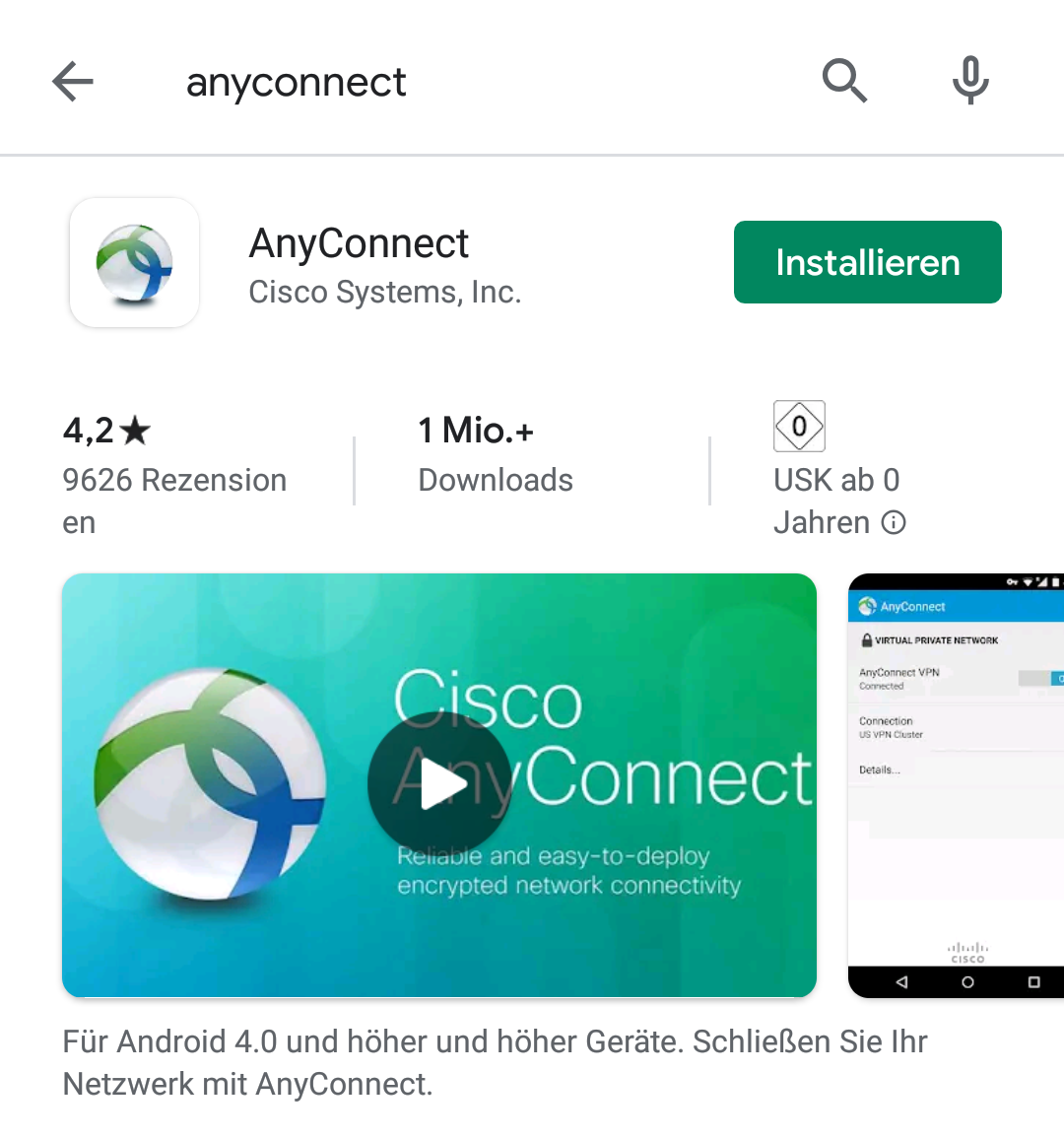 Click on Connections to add a new VPN connection.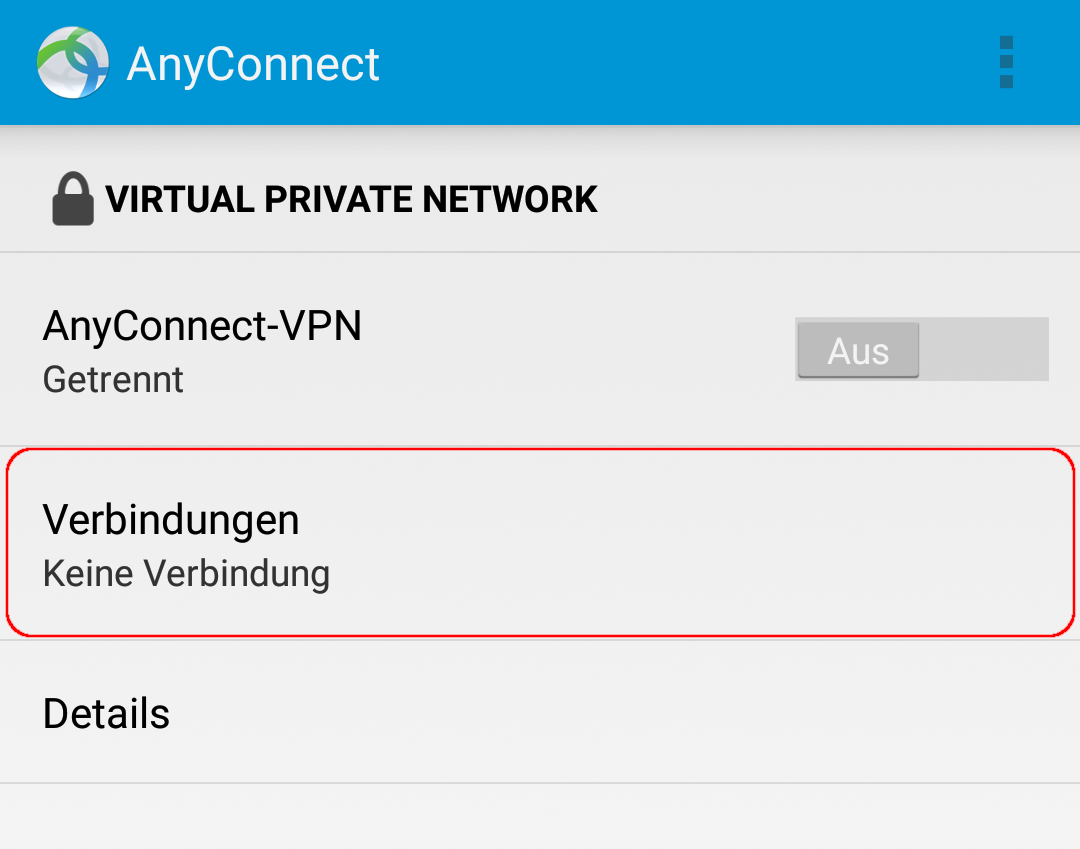 Select Add VPN Connection…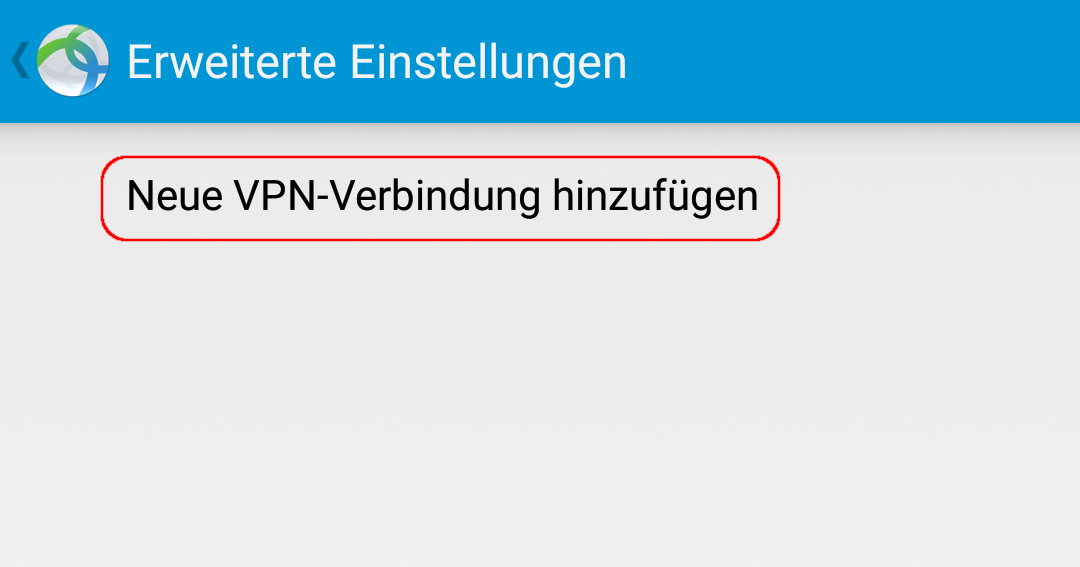 Enter any description (e.g. "Uni-VPN") in the connection editor and enter vpn.gwdg.de as server address. Confirm and close with tap on Save.
Due to the current situation, the GWDG has massively increased the number of VPN accesses to the campus and now offers a total of three VPN gateways. Please use preferably vpn-b.gwdg.de and vpn-c.gwdg.de instead of the standard access via vpn.gwdg.de.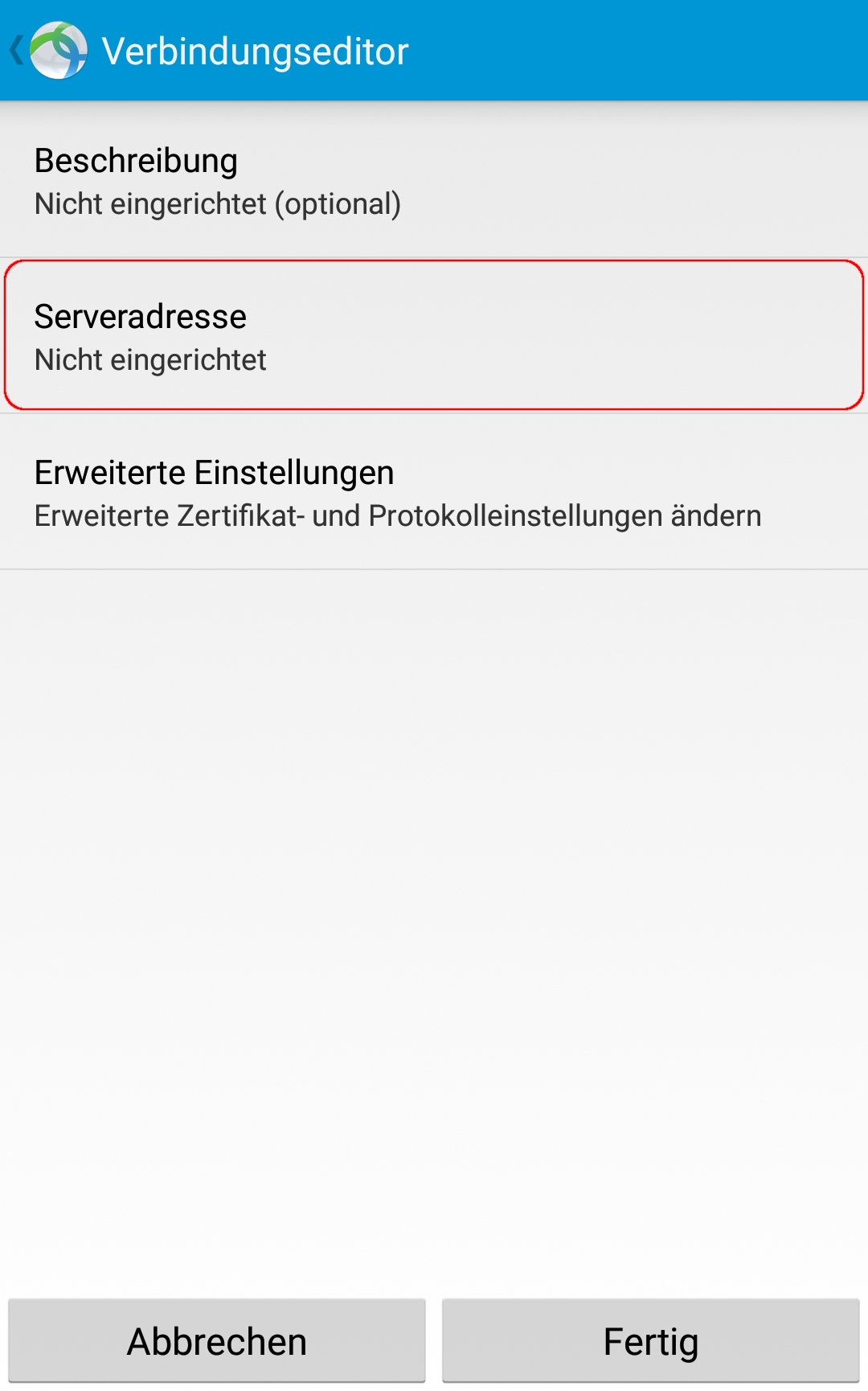 Then activate the connection via the button and enter your uni login data in the following popup. Your own e-mail address is required as the user name here, in the form account@stud.uni-goettingen.de for students. The password is the password of your student account.
Once the app has been installed and configured, the user name and password will be prompted when the app is started or when the connection name is tapped. It is not possible to save the password.

en/support/wlan/vpn_android.txt · Last modified: 18.01.2023 11:45 by 127.0.0.1
---