en:support:lsg:schluessel
Room access - using electronic keys for rooms and LSG lockers
After you have booked a room via eCampus, a corresponding keycode can be written to your student ID card at one of the LSG terminals or of SUB Central Library terminals.
Attention! You can only write the keycode to your ID card after the reserved time slot has begun!
1. Place card on terminal
First you need to place your card on the terminal and leave it there. Notice: Upon first use, the ID card will be initialized. This will not happen again on later uses!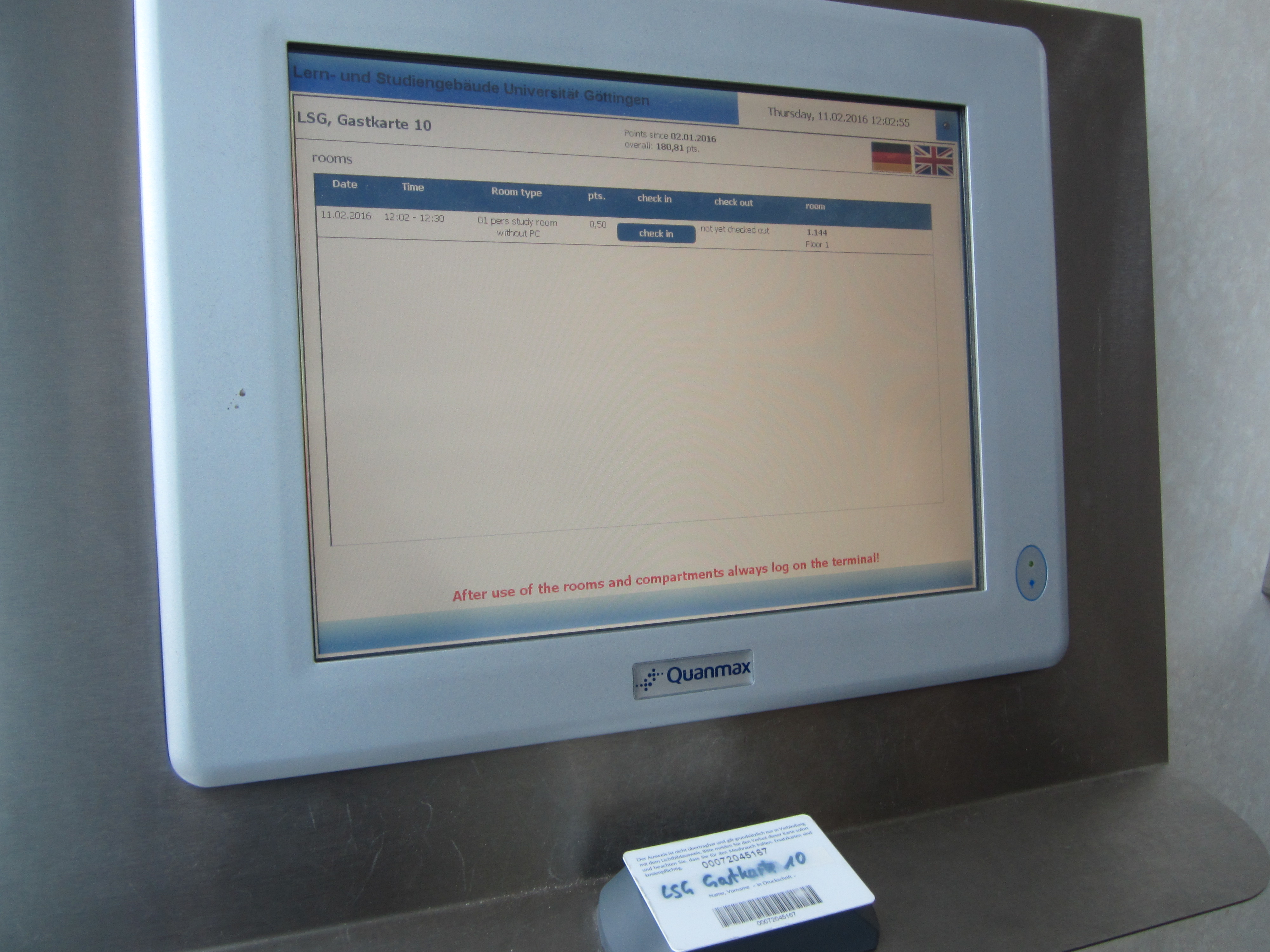 2. Writing the room and LSG locker keys
Your room booking will now be displayed on the screen. Please memorize the room or locker number.
By tapping the "check in" button, the room or locker keycode is written to your card.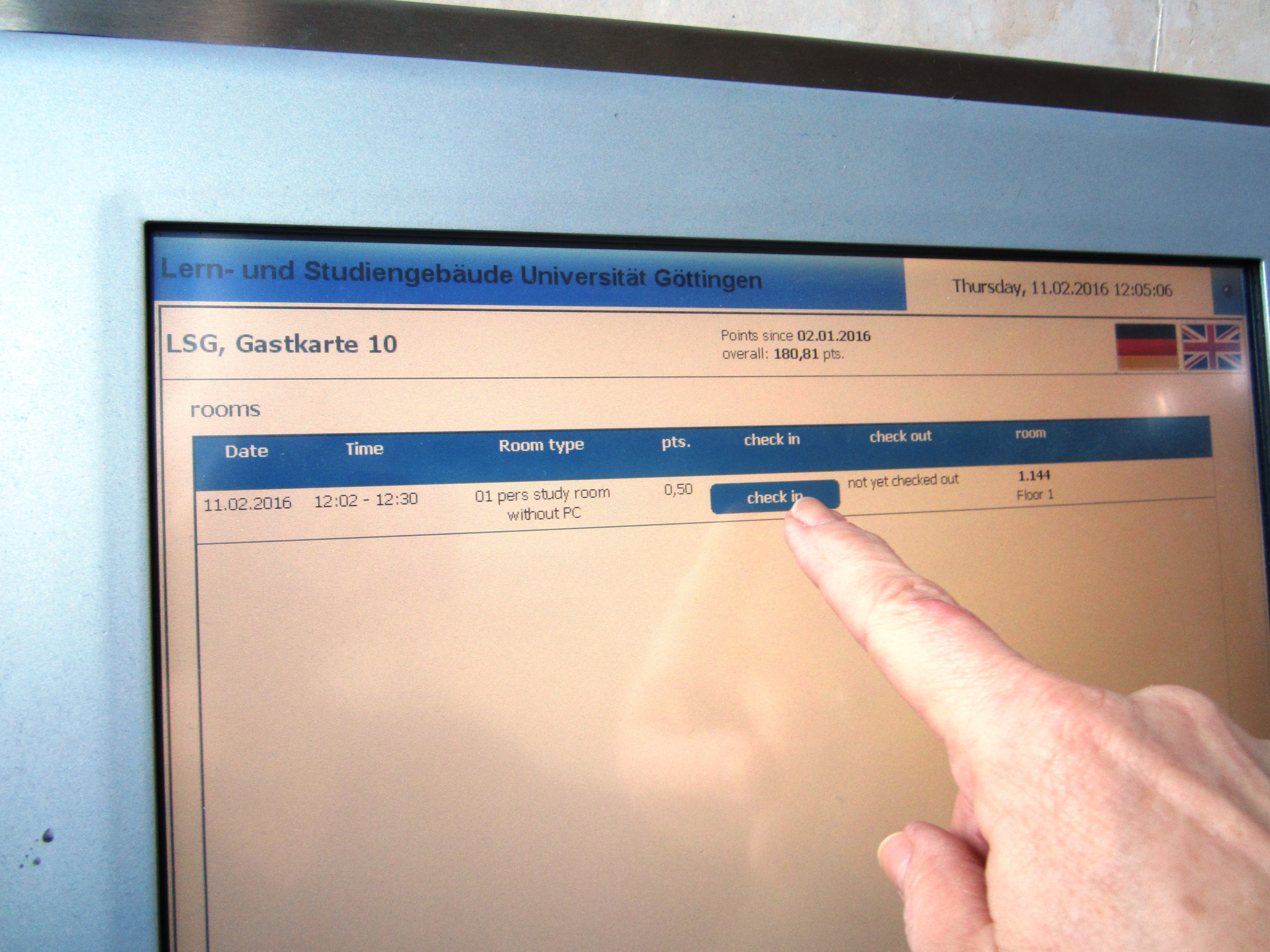 Please leave your card on the card reader until the yellow notice is no longer displayed on the screen!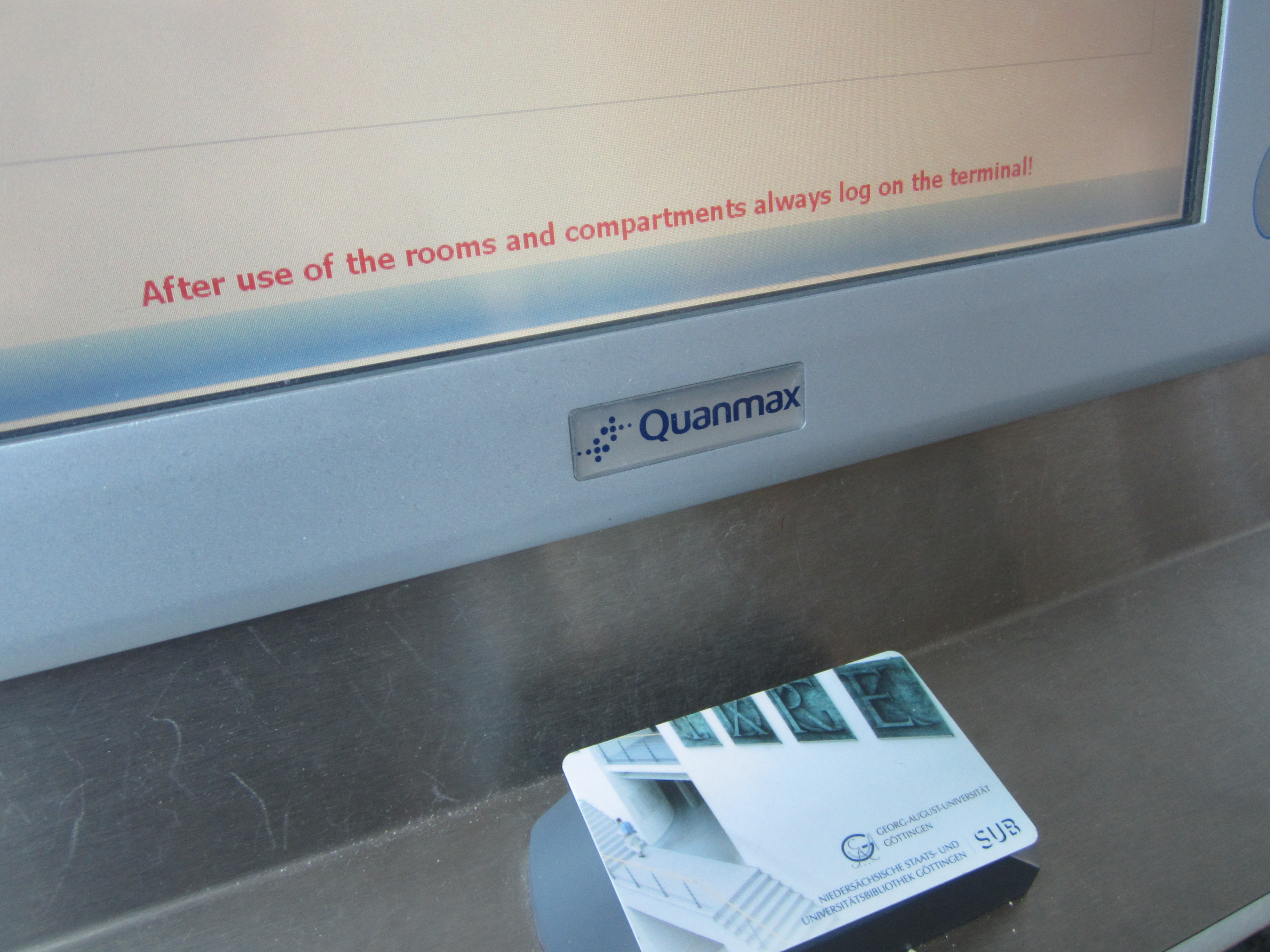 3. Opening rooms and LSG lockers with your card
You can now go find your assigned room and hold your ID card to the card reader above the door handle. Once the LED turns green you can open the door. Different handling in the SUB Central Library is explained directly at the doors.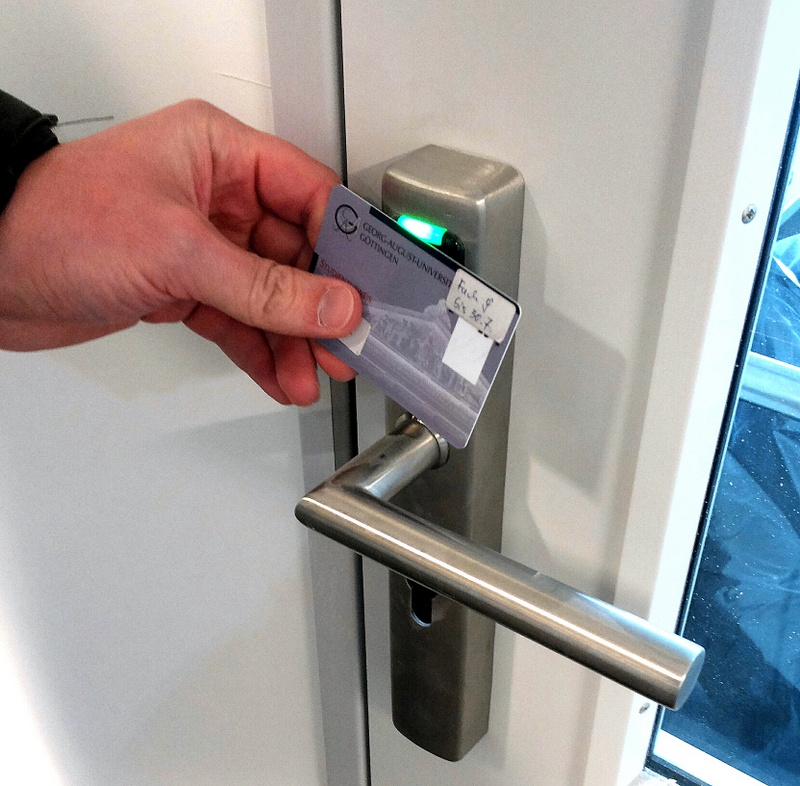 Opening lockers: To close a locker, press the locking bolt inward WITH YOUR ID CARD. To open a locker, you only need to press gently.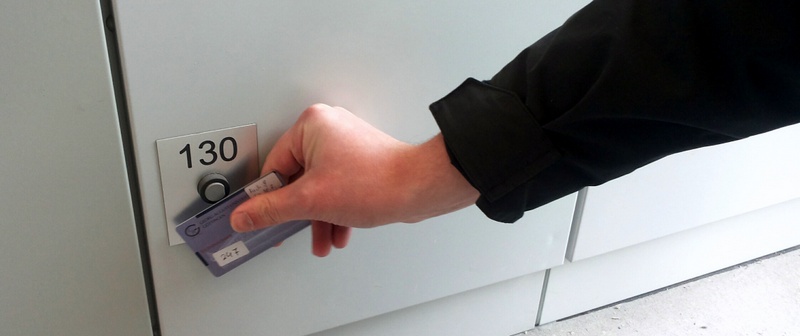 4. Checking out
It is very important to check out after using a room or locker. Otherwise additional booking points will be charged!
After exiting a room and/or emptying your locker, you need to go to place your ID on a terminal (LSG: ground, first or second floor, SUB Central Library: ground floor, first floor) and check out the displayed room/locker.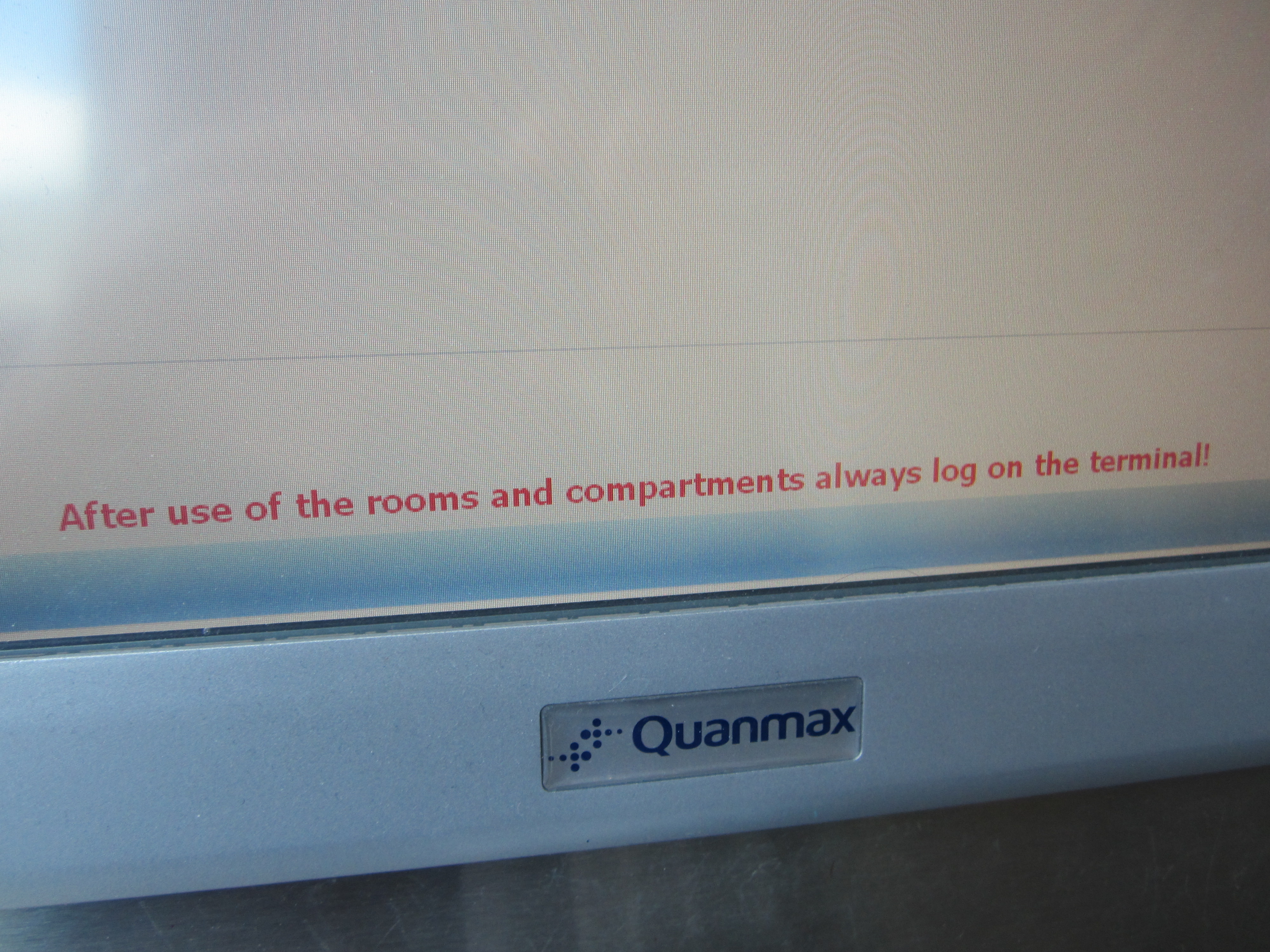 5. Sharing keys for group rooms
Every student who has accepted an invitation to share a room can write the keycode (for the room in question) to their card. The terminal will also display the group's room number. EVERYBODY who checked in (by writing the key code to their card), must check out again. Otherwise additional points will be charged!
en/support/lsg/schluessel.txt · Last modified: 18.01.2023 11:45 by 127.0.0.1
---